Bio. Technology
Biotechnology at Ashoka has been established in 2011, with the objective of integrating life sciences with engineering and to develop cutting-edge technology through research, training and technological innovation. Since its inception, the department has witnessed a consistent rise in the students demand for the subject. The department is well equipped with the all necessary instruments and number of research facilities. The department has a young, enthusiastic and well qualified faculties actively involved in research and teaching. The teachers are available to the students for academic as well as personal counselling. The department has been encouraging the students to think independently as well as implementing research ideas. During this short span of time, the discipline has grown in every sphere. Students having degree of B. Tech. Biotechnology could claim themselves as high quality Bioengineering professional. Amongst the various career options some are like below:
Biotech industries, Higher Education, Research and Development, Food and Drug Development and Pharma Industries, Government Sector and Teaching.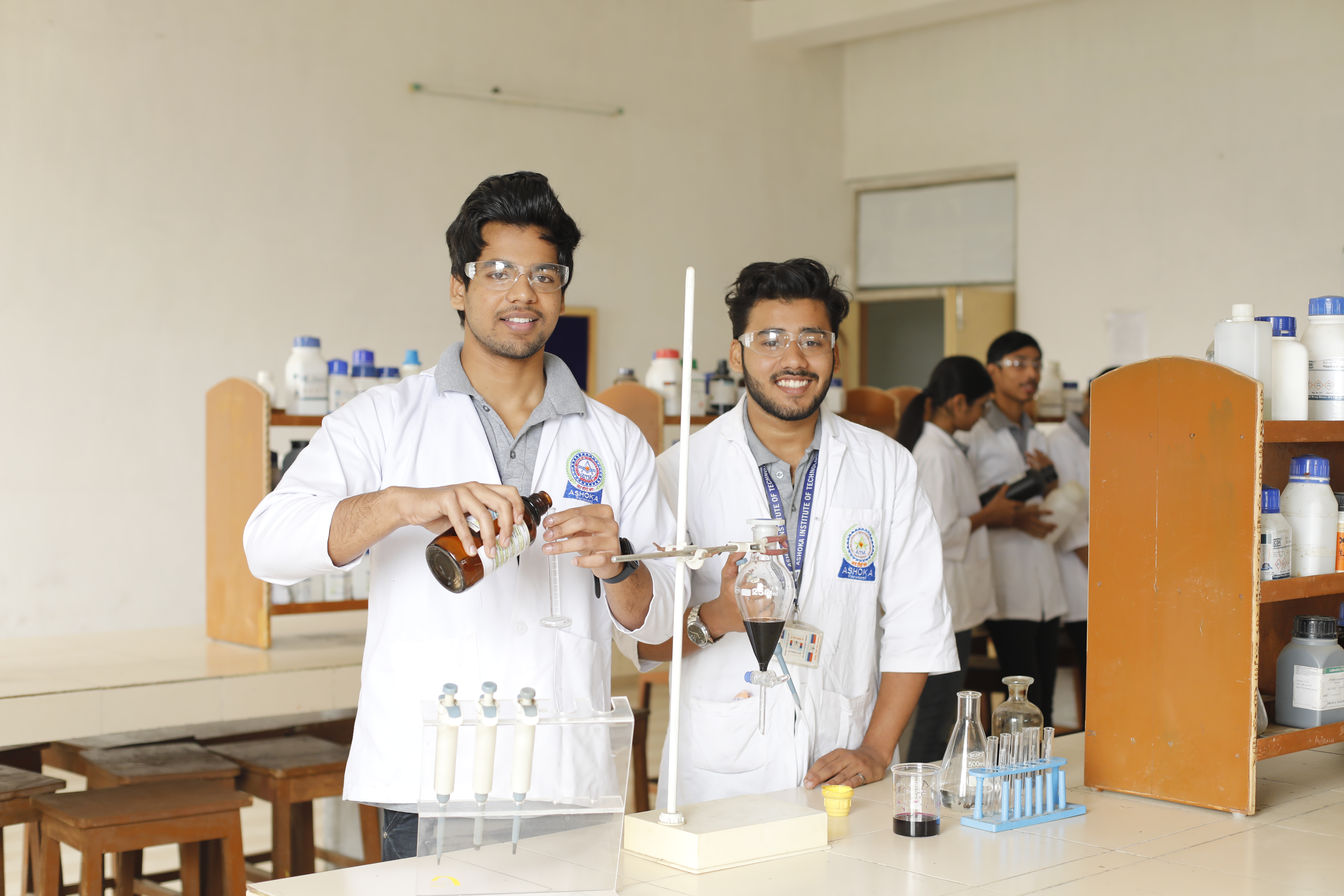 Laboratories and Other Facilities
Fermentation and Food Biotechnology Laboratory
Fermentation is the decomposition of chemical substances, brought by ferments, resulting in the production of simpler substances and, often, of energy, an instance of this, especially the anaerobic breakdown of glucose to lactate or ethanol. Food Technology is the branch of biotechnology that will utilise its principle and technique for more production, quality enhancement and self life of food products.
Analytical Techniques and Bioprocess Engineering Laboratory
Analytical Techniques and Bioprocess Engineering laboratory deals with the qualitative and quantitative determination of substances in living systems using various analytical and bioprocess method such as ultra-centrifugation, electrophoresis or chromatography. Basically its importance is in the identification and characterization of specific substances.
Microbiology Laboratory
Microbiology is the backbone of biotechnology in which we use microorganisms or cultured cells to produce useful materials, such as antibiotics, beverages, enzymes and some commodity chemicals.
Genetic Engineering, Molecular and Cell Biology Laboratory
Genetic Engineering, Molecular & Cell Biology laboratory or recombinant DNA technology focus the experimental or industrial approaches involving modification of the genome of a living cell that do not involve normal sexual or asexual transmission of genetic material; the manipulation of the genetic complement of a cell with the aim of altering the functions or the products of the cell. Thus,a cell may be designed that is capable of new functions or that is capable of synthesizing either new chemicals or more of existing chemicals.
Bioinformatics Laboratory
The mathematical, statistical and computing methods that aim to solve biological problems using DNA and amino acid sequences and related information is Bioinformatics.
Biochemistry and Immunology Laboratory
Biochemistry and Immunology laboratory focus to understanding of biological chemistry and immunity and related phenomena and resistance to infectious disease.
Computer Laboratory
In this laboratory students learn the basic application of computer in the field of pharmacy.
SERVICE FEATURES
Collaboration with IIT, BHU, Varanasi for students Training.
Capable faculty who can take the students at greater height.
Suitable infrastructure for study and Research.
Emphasis on learning through Seminar and workshops.
Emphasis on paper publication in national and international journal of repute.
Department is fully equipped with six core laboratories
Curriculum of Course